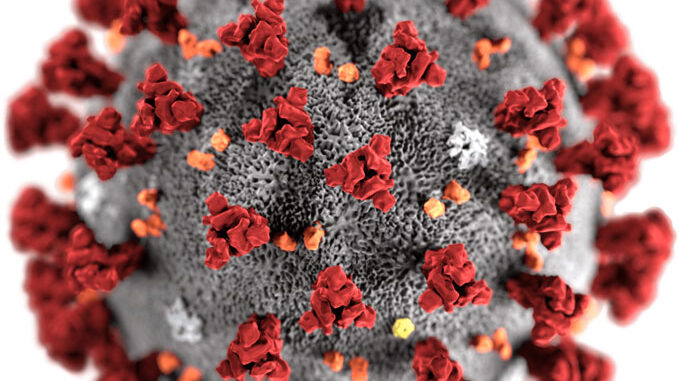 This document is NOT published for medical application or medical advice. The document is an archive that was retrieved from the National Institutes of Health at 3:05 a.m. Monday, September 13, 2021. Additional updates may have occurred to this document without notice from Exercise-Reports.com. THIS DOCUMENT MAY NOT HAVE THE MOST RECENT INFORMATION REGARDING THE OPTIMAL MANAGEMENT OF COVID-19.
What's New in the Guidelines
Last Updated: September 3, 2021
RETRIEVED FROM: www.covid19treatmentguidelines.nih.gov/about-the-guidelines/whats-new/
The Coronavirus Disease 2019 (COVID-19) Treatment Guidelines is published in an electronic format that can be updated in step with the rapid pace and growing volume of information regarding the treatment of COVID-19.
The COVID-19 Treatment Guidelines Panel (the Panel) is committed to updating this document to ensure that health care providers, patients, and policy experts have the most recent information regarding the optimal management of COVID-19 (see the Panel Roster for a list of Panel members).
New Guidelines sections and recommendations and updates to existing Guidelines sections are developed by working groups of Panel members. All recommendations included in the Guidelines are endorsed by a majority of Panel members (see the Introduction for additional details on the Guidelines development process).
Major revisions to the Guidelines within the last month are as follows:
September 3, 2021
The COVID-19 Treatment Guidelines Panel's Statement on the Prioritization of Anti-SARS-CoV-2 Monoclonal Antibodies for the Treatment or Prevention of SARS-CoV-2 Infection When There Are Logistical Constraints
The Panel recommends using anti-SARS-CoV-2 monoclonal antibodies for the treatment of mild to moderate COVID-19 and for post-exposure prophylaxis (PEP) of SARS-CoV-2 infection in individuals who are at high risk for progression to severe COVID-19, as outlined in the Food and Drug Administration (FDA) Emergency Use Authorizations (EUAs). While there are currently no shortages of these monoclonal antibodies, logistical constraints (e.g., limited space, not enough staff who can administer therapy) can make it difficult to administer these agents to all eligible patients. In this statement, the Panel offers suggestions for how to prioritize the use of monoclonal antibodies for treatment or PEP when there are logistical constraints for administering therapy.
August 25, 2021
Therapeutic Management of Hospitalized Adults With COVID-19
This section has been updated to add new recommendations on when to use dexamethasone in combination with either intravenous (IV) sarilumab or oral tofacitinib in certain hospitalized patients with COVID-19.
The Panel recommends IV sarilumab as an alternative to IV tocilizumab only when IV tocilizumab is not available or not feasible to use (BIIa).
The Panel recommends tofacitinib as an alternative to baricitinib only when baricitinib is not available or not feasible to use (BIIa).
Clinical data and rationales supporting these recommendations are summarized in the updated section. Additions to this section also include changes to Figure 2 (including the footnotes) to reflect these new recommendations, as well as a new table outlining the dosing regimens and duration of therapy for the drugs recommended in Figure 2.
August 17, 2021
The COVID-19 Treatment Guidelines Panel's Statement on the Emergency Use Authorization of Casirivimab Plus Imdevimab as Post-Exposure Prophylaxis for SARS-CoV-2 Infection
Vaccination remains the most effective way to prevent SARS-CoV-2 infection. However, despite widespread availability of SARS-CoV-2 vaccines, a number of individuals are either not fully vaccinated or cannot mount adequate responses to the vaccine. Some of these people, if infected, are at high risk of progression to serious COVID-19. On July 30, 2021, the FDA expanded the EUA indication for the anti-SARS-CoV-2 monoclonal antibodies casirivimab plus imdevimab to allow this combination to be used as PEP for selected individuals, as described below.
The Panel recommends using casirivimab 600 mg plus imdevimab 600 mg administered as subcutaneous injections (AI) or an intravenous infusion (BIII) as PEP for people who are at high risk for progression to severe COVID-19 if infected with SARS-CoV-2 AND who have the following vaccination status AND exposure history:
Vaccination Status:
Not fully vaccinated (defined as people who were never vaccinated or those who received the second vaccine dose in a two-dose series or a single-dose vaccine <2 weeks ago); or Fully vaccinated, but not expected to mount an adequate immune response (e.g., those with immunocompromising conditions, including those who are taking immunosuppressive medications) AND Exposure History to SARS-CoV-2: Had a recent exposure to an individual with SARS-CoV-2 infection that is consistent with the Centers for Disease Control and Prevention close contact criteria; or At high risk of exposure to an individual with SARS-CoV-2 infection because of recent occurrence of SARS-CoV-2 infection in other individuals in the same institutional setting (e.g., nursing homes, prisons) The Panel's statement includes additional recommendations on the use of casirivimab plus imdevimab and a detailed discussion of the clinical data that support these recommendations.